Market and Fair and Carnival Custom
Pg. 116 HISTORY OF THE COUNTY LONGFORD.
Do. OXIII.— " Grant from the King to Sir Richard, Lord Delvin.— Longford County. Licence to hold a Thursday market and a fair on the 1st of August, and two days at Longford, with the usual courts and fees ; rent, 6s. 8d., English. — 7 Dec. 3rd."
Shrove Tuesday (also known in Commonwealth countries and Ireland as Pancake Tuesday or Pancake day) is the day in February or March immediately preceding Ash Wednesday (the first day of Lent), which is celebrated in some countries by consuming pancakes.
Rathcline Castle, Lanesborough, Co. Longford
A medieval tower house, enlarged in the early 17th century, now forms a vast ruin. Looks impressive but is only one wall thick. © Copyright Kieran Campbell and licensed for reuse under this Creative Commons Licence.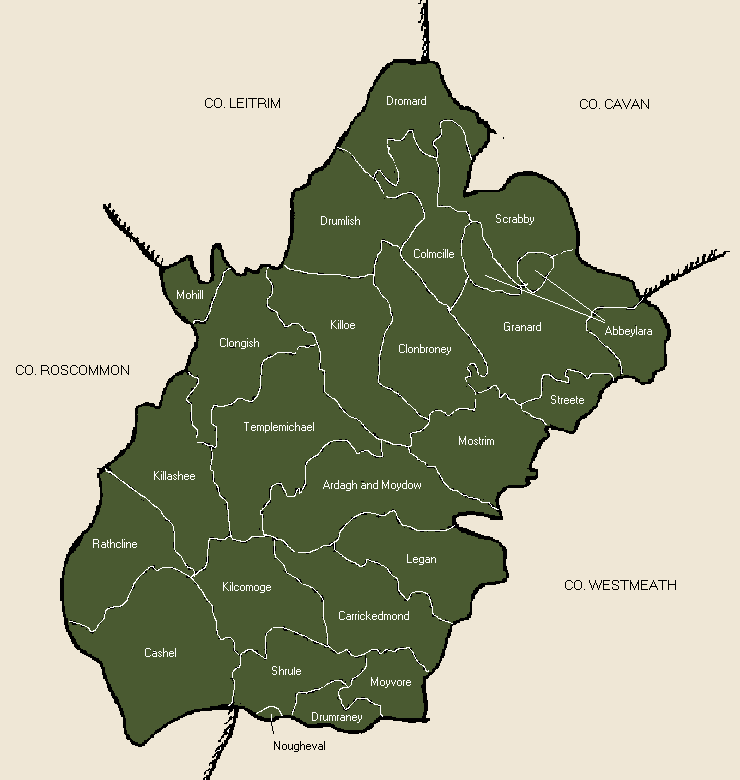 Mardi Gras Carnival
Each year the Fief Blondel has a King and Queen of Carnival. Part of the Frankish Norman tradition for over 600 years, the Fief Celebrates Carnival on Mardi Gras
French and Frankish Carnival or Mardi Gras dates as far back as year. 1294 in places like Nice, Paris and West Germany.
Mardi Gras which is also called Shrove Tuesday or Fat Tuesday in English The earliest records in France establish its existence in 1294 when the Count of Provence, Charles Anjou, wrote that he had passed "the joyous days of carnival.
Mardi Gras refers to the Carnival celebrations, beginning on or after the Christian feasts of the Epiphany (Three Kings Day) and culminating on the day before Ash Wednesday.